Cosmetic Dentistry in Forked River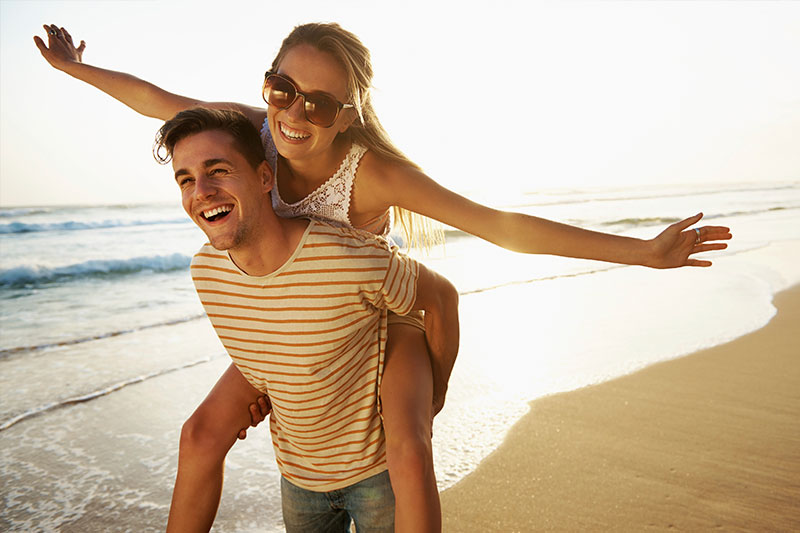 When it comes to making your smile brighter or getting your crooked, chipped, discolored, or misshapen teeth to look good, there are a number of solutions that Dr. Sam Khammar can recommend for you. Thanks to advances in dentistry, modern cosmetic dental techniques and materials make achieving your dream smile fast, painless, and affordable.
From subtle modifications to major repairs, Dr. Khammar uses state-of-the-art equipment and the latest techniques to transform the appearance of your teeth, gums, bite, and smile, and boost your confidence.
The most popular cosmetic dentistry procedures at our clinic include:
1. Teeth Whitening
As we age, a combination of natural and lifestyle factors cause our teeth to lose their radiant shine that reflects this vitality. Dr. Khammar offers in-office bleaching and at-home teeth whitening procedures that can reverse the discoloration caused by foods, drinks, and using tobacco products.
2. Teeth Bonding
Composite resin can be used to repair chipped, broken, or discolored teeth, or even fill gaps between teeth, whiten them, and correct minor cases of decay. The composite resin material used is stain resistant and extremely strong and durable, giving you long-lasting results.
3. Crowns
Crowns are designed to encase the entire portion of the tooth above the gum line in order to restore misshapen, fractured, or discolored teeth, and in some cases, address cases of substantial structure loss.
4. Porcelain Veneers
Veneers refer to thin sheets of plastic or porcelain that are bonded to the front surface of the concerned teeth to change the color or shape of the tooth, improve uneven surfaces, or correct unevenly spaced, crooked, chipped, discolored, or oddly shaped teeth.
5. Invisalign
This is an innovative system for straightening your teeth and improving your smile without using the traditional, unattractive metal braces. Invisalign uses a series of clear plastic aligner trays to gently move your teeth in a comfortable and discreet way. You are required to remove them when eating and cleaning your teeth, which means that your diet and oral hygiene routine remain largely unchanged during the treatment.
What is the right procedure for you?
There are many more procedures in dental cosmetics, including cosmetic dental surgery. The best procedures for your case depends on the condition of your teeth and the desired results. Please contact our office at Forked River, NJ, to discuss your cosmetic dental needs and to design your custom treatment plan.