Dental Crowns in Forked River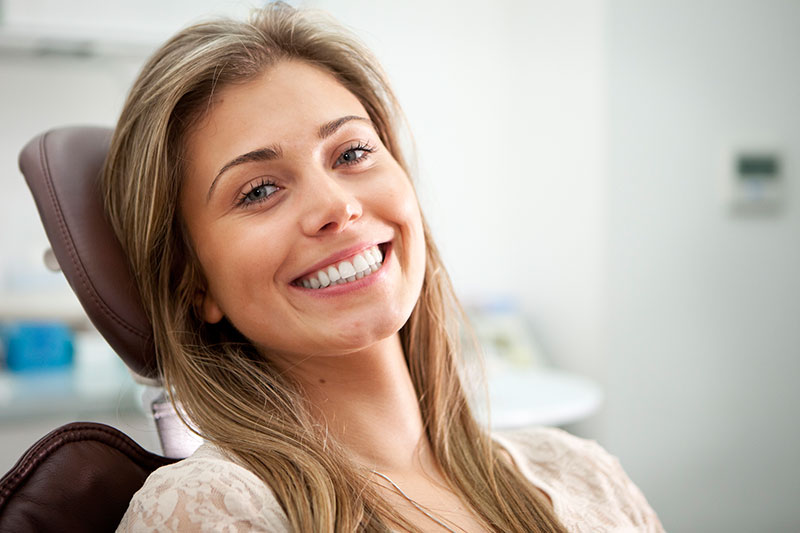 Dental crowns, also known as caps, refer to a covering material that encases the entire portion of the tooth above the gum in order to restore its original size, shape, and shade. Crowns can be fabricated from different materials, including metal alloys that deliver excellent strength; tooth-colored materials like porcelain that offer esthetics; and metal-porcelain blends that offer the benefits of both.
Sam Khammar, DDS specializes in the placement of crown restorations that offer sufficient strength to withstand the massive biting, tearing, or chewing forces that the tooth concerned will be exposed to. All-porcelain caps have become increasingly popular due to their ability to maintain a translucency that makes it hard to distinguish them from natural teeth. And since they don't contain any metal parts, they're considered healthier for your gums and mouth.
Dr. Khammar may recommend dental crowns for:
Restoring severely decayed teeth
Strengthening the tooth structure after root canal therapy
Repairing broken or fractured teeth
Replacing large fillings
Fixing chips and cracks
Closing small gaps between teeth
Supporting dental bridges when replacing missing teeth
The materials used do not decay; however, caries can still form along the edge of the crown and natural tooth. This can be effectively prevented through normal oral hygiene.
How the procedure is done
If the dental examination shows that you are a good candidate for dental crowns, Dr. Khammar will start the treatment by numbing the damaged tooth. Then, depending on the type of damage, any decay will be removed and the site thoroughly cleansed in preparation for placing the tooth-colored composite resin filling in the cavity. Digital impressions will be used to create your custom quality crown in a dental lab, making sure to match the color of your crown to that of your teeth, or use a different shade if you wish to improve your smile.
You need two visits: on the first one, the damaged tooth is reshaped and re-contoured, an impression taken, and a temporary crown placed. On the second visit, the permanent crown is fitted and your bite adjusted if necessary.
Get your tooth-colored crowns today
Please contact our office in Forked River, NJ, to learn more about dental crowns and other dental restorative options that can work for you.