Dental Implants in Forked River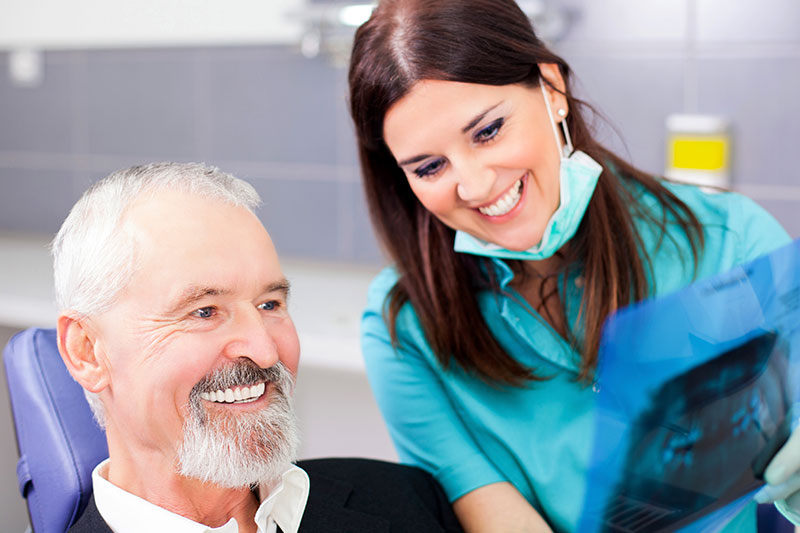 Dental implants have been used for decades to replace one or more missing teeth with great success, giving you a similar look, feel, fit, and function as your natural teeth. They provide superior stability and help to prevent bone loss in the jaw, and can save your smile by:
Securing partial or full dentures, enhancing their stability
Providing a permanent anchor for replacement teeth
Saving your bone structure and supporting your face and lips so you can have a more youthful look
Dental implants are a permanent solution for tooth restoration that involves surgical placement of a small titanium post that will bond to the jaw bone, providing a strong anchor for the custom-made crown that will be placed above the gums. This post acts as a tooth root. This solution provides a false tooth that is not only natural-looking, but also as strong and firm as your natural tooth, allowing you to function like normal. They can help to restore your biting, chewing, and speaking efficiency, and smile and enjoy your favorite foods with great confidence.
For patients with unhealthy natural teeth or multiple missing teeth in an arch, Dr. Sam Khammar, DDS, may recommend implant placement to anchor bridges and dentures.
The benefits of dental implants include:
Comfortable restoration since they fit into your mouth like a natural tooth that is anchored in to your jaw bone
Long-term tooth replacement solution that can last a lifetime with proper maintenance
Easier to speak and eat, since you can bite and chew your favorite foods without fear of the replacement tooth/teeth slipping or falling out like dentures
Easy to maintain oral hygiene , since you can also brush and floss like normal
Retain natural facial structure as they stimulate the jawbone and prevent resorption of the bone. This in turn prevents sagging facial appearance that causes you to appear older
Protects healthy teeth and bone - Dental implants are standalone, meaning that they need to be supported by adjacent teeth.
Am I a candidate for dental implants?
Dental implants can be used to replace one or more missing teeth, either alone or with dentures or bridgework. Most patients with healthy gum and bone tissue are good candidates for dental implants, though some additional procedures may be necessary to provide sufficient bone material to bond with the titanium post. Please schedule a consultation with Dr. Khammar in Forked River, NJ to discuss your case and candidature for dental implants.