Family Dentistry in Forked River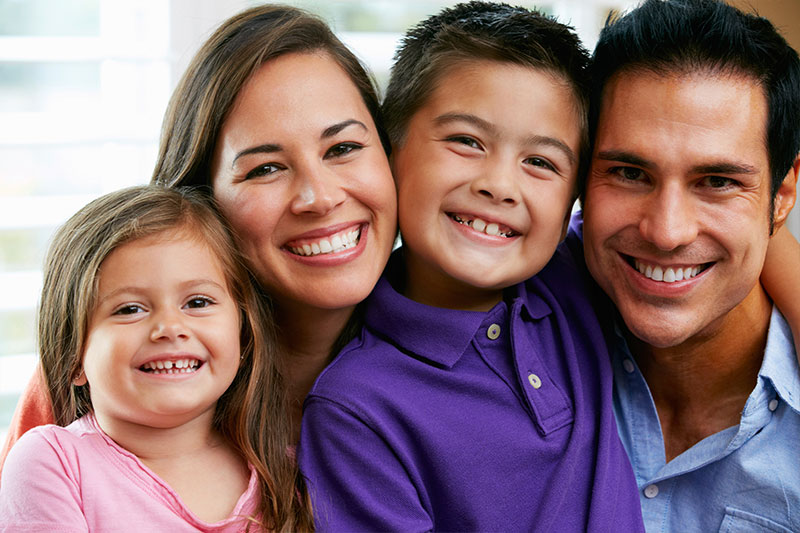 Looking for a dentist in Forked River, NJ to provide diagnostic, preventive, and dental treatment for your loved ones? Sam Khammar, DDS specializes in providing overall dental care to address common conditions, diseases, and disorders that affect the teeth, gums, and jaws for all age groups.
Our services are aimed at ensuring the overall wellbeing of your teeth and mouth through regular dental visits for:
Thorough examination of your mouth – teeth, gums, jaw, and other structures
Professional teeth and gum cleaning
Discussion about your oral and overall health
Dr. Khammar recommends routine dental checkups every 3-6 months depending on your risk for oral diseases in order to prevent tooth decay, gum disease, oral cancer, and other oral problems.
Caring for your loved ones' smiles
Our approach to dental care is always gentle, compassionate, and personalized, thanks to our talented team, who stay up-to-date on all the newest technology and training. Each case is unique. That is why we take the time to talk with you and perform a thorough oral exam, so we fully understand your particular needs. Whether you want preventive, restorative, or cosmetic dental care, we will recommend a personalized treatment plan that meets your needs and desires, while treating both the symptoms and root cause of the problem.
Dr. Khammar can also assist you with your child's first dental visit, which is necessary to form the foundation of a healthy mouth and a dazzling smile. We strive to provide a pleasant experience to prevent unnecessary fear or anxiety in subsequent visits. The first visit is about familiarizing them with the fun aspects of a dental office. The children may ride in the chair by themselves, on their parent's lap, or with their siblings for maximum enjoyment.
Our family dental services include:
Preventive services - professional teeth cleanings, regular exams
Orthodontic treatments - braces
Restorative treatments - bridgework, crowns, dental implants
Endodontic treatments - root canal therapy
Cosmetic treatments - teeth whitening, bonding, veneers
Overall health concerns - bad breath, sleep apnea
Emergency treatment - for broken teeth, knocked out teeth, etc.
We understand that finding a dental practice in Forked River, NJ that can care for all the oral needs of your family to a satisfactory level, under one roof, can be a problem. Dr. Khammar and his team are highly skilled, professional, and compassionate, plus we use the latest materials and techniques in dentistry to make each procedure as pleasant as possible, and the results beyond your expectations.
Contact us today in Forked River, NJ to schedule your consultation with Dr. Khammar.