Teeth Whitening in Forked River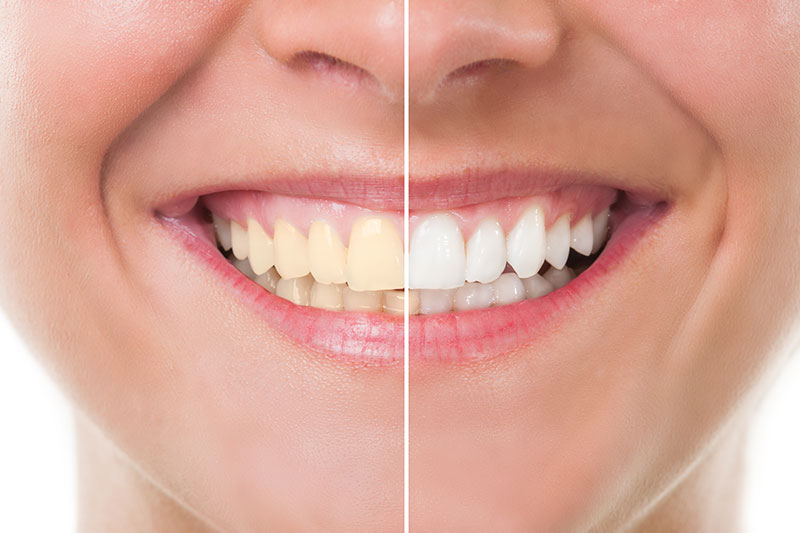 Your smile speaks volumes about you. It is one of the most noticeable features when meeting people, both professionally and socially, and can have a huge effect on your interactions. Fortunately, if you're not happy with the appearance of your smile, Sam Khammar DDS can recommend an appropriate teeth whitening solution to brighten your smile in Forked River, NJ, between in-office bleaching treatments and at-home teeth whitening kits.
In-office Zoom! Teeth Whitening
Zoom whitening makes it possible to whiten your teeth several shades an hour and provide long-lasting results. The procedure is safe, comfortable, and long-lasting. During the in-office whitening session, Zoom! Whitening Gel will be applied to the teeth that require bleaching, after which a special low-heat Zoom! Light will be applied to activate the gel and cause it to release oxygen deep in the tooth enamel and dentin, removing stains and discoloration.
Zoom! Whitening is the ideal option for busy professionals or patients looking to improve their smile in a single appointment. It can be used to remove stubborn stains caused by smoking and colored foods/drinks like wine, tea, and coffee. It can also improve the shade of the natural pigmentation of your teeth.
Take-home Whitening
We make customized bleaching trays from impressions of your teeth. These are designed to fit snugly and keep the bleaching gel against your teeth for adequate penetration without irritating your gums. You only need to wear the trays overnight or for a specific amount of hours depending on your case. Your teeth will become gradually whiter, with only some periodic touch-up treatments to maintain a bright smile.
Taking care of your pearly whites after bleaching
Following your teeth whitening treatment, Dr. Khammar will recommend some measures to help you prevent discoloration for as long as possible, including:
Reducing or avoiding your intake of tomatoes, berries, grape juice, red wine, coffee, tea, sports drinks, cola, grape juice, and other colored foods and drinks that could stain your pearly whites
Swishing a little water after eating or drinking
Stop smoking - nicotine, tar, and tobacco in cigarettes, cigars, and pipes will stain your teeth
Practicing proper oral hygiene - daily brushing and flossing
Using a straw to sip colored drinks helps to deposit them past your teeth
Using at-home teeth whitening treatments to extend the brightness of your smile
Lastly, don't skip your dental checks. Ideally, you should visit your dentist every six months for professional cleaning and a proper oral exam. Dr. Khammar can easily polish away surface stains when cleaning your teeth, helping to maintain your dazzling smile for longer.
Call our office today in Forked River, NJ to take advantage of our modern teeth whitening approaches.